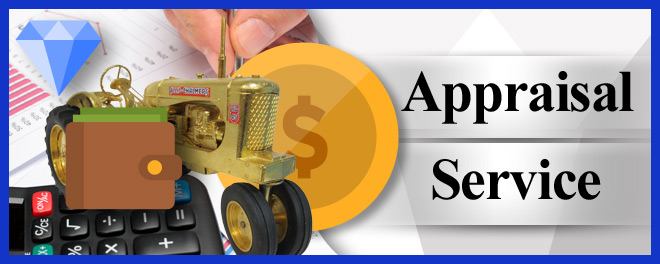 Appraisal Service
Bossen Implement Inc.'s staff has over 75 years of combined experience in farm toy collecting, and is very willing to share their experience and knowledge with you to assist you in finding an appropriate value for your toys and collection.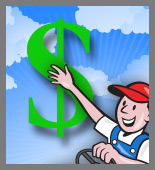 We use the information and description you provide to help you come to a fair market price for the item. As in all collectibles, this is not a guaranteed sale price, but only an indication of what a similar item has sold for recently. This is good for helping you establish a likely selling price as well as a value for insurance purposes. As always, the final value is set by what the buyer is willing to pay at the time you are looking to sell it.
If you are interested in having all or part of your collection appraised, please contact Bossen Implement for more information and to arrange for an appraisal.
If you are a registered Bossen Implement consignor, we will be happy to offer our appraisal services at no charge. There will be a $1 charge for each item to be appraised for non-consignors.
For collections of 100 pieces or more, please call for discounted appraisal fees.