About Bossen Implement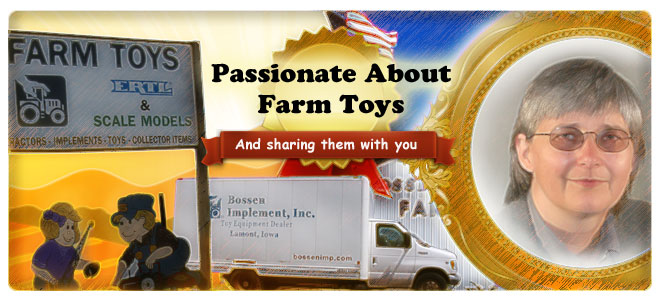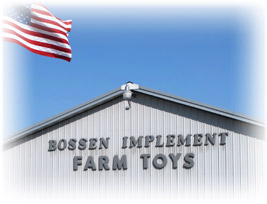 Bossen Implement started in 1985 as a weekend hobby for Kate Bossen. In 1990, Kate turned her weekend hobby into a full time business and expanded it into the first store. The business grew steadily and soon the old store could no longer serve the needs of Bossen Implement. In 1994, our current store was built. We have continued to grow, not only in sales, but also in the products we offer.
We carry a full range of farm toys and collectibles, covering Ertl, Scale Models, Spec Cast, Die Cast Promotions, Norscott, First Gear, Bruder, Siku, Universal Hobbies, and Britains products, as well as out of production toys, custom built, and customized replicas. We are "Your Complete Farm Toy Equipment Dealer!"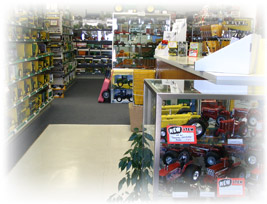 In 1996 we added a web page for online farm toy information and product ordering. In 2003 we added new services to our web site for buying and selling farm toys along with an appraisal service, a toy locator service, and consignment services. We take alot of pride in the services we offer and the products that we ship, please feel free to browse the site and if you cant find what you are looking for, give us a call so we can help you find it, or just call anyway; we would like to hear from you!